Since the 2016-2017 school year, Maximum City has worked with the Sterling Hall School to deliver the Design Challenges for Grade 6 and 7 students and teachers.
In 2017, Maximum City designed and delivered the Orfus Road Design Challenge for Grade 6 classes at SHS. The program was designed to enhance urban and environmental awareness, while encouraging active local citizenship through collaboration, empathy, and design exercises. Students redesigned Orfus Road, learning and applying the concept of Complete Streets and improving the street according to themes of mobility, wayfinding, programming, & green space.
Students' engagement and suggestions also led to a reduced speed limit on Orfus Rd. between Paul David St. & Dufferin St. (from 50 to 40km/hr).
In 2018, Maximum City returned to SHS to run two new local design challenges with Grade 6 and Grade 7 students on Dufferin Street and Orfus Road.
The 21st century requires active global urban citizens with new skills and a co-created vision for sustainability and improvement. Our Global Urban Citizens program, along with our international exchanges in partnership with the University of Toronto Schools, provide local and travel opportunities for middle and high school students to engage, explore and impact on the world stage.
Current programs:
Shanghai & Beijing (China); Frankfurt (Germany); Udine (Italy); Copenhagen (Denmark)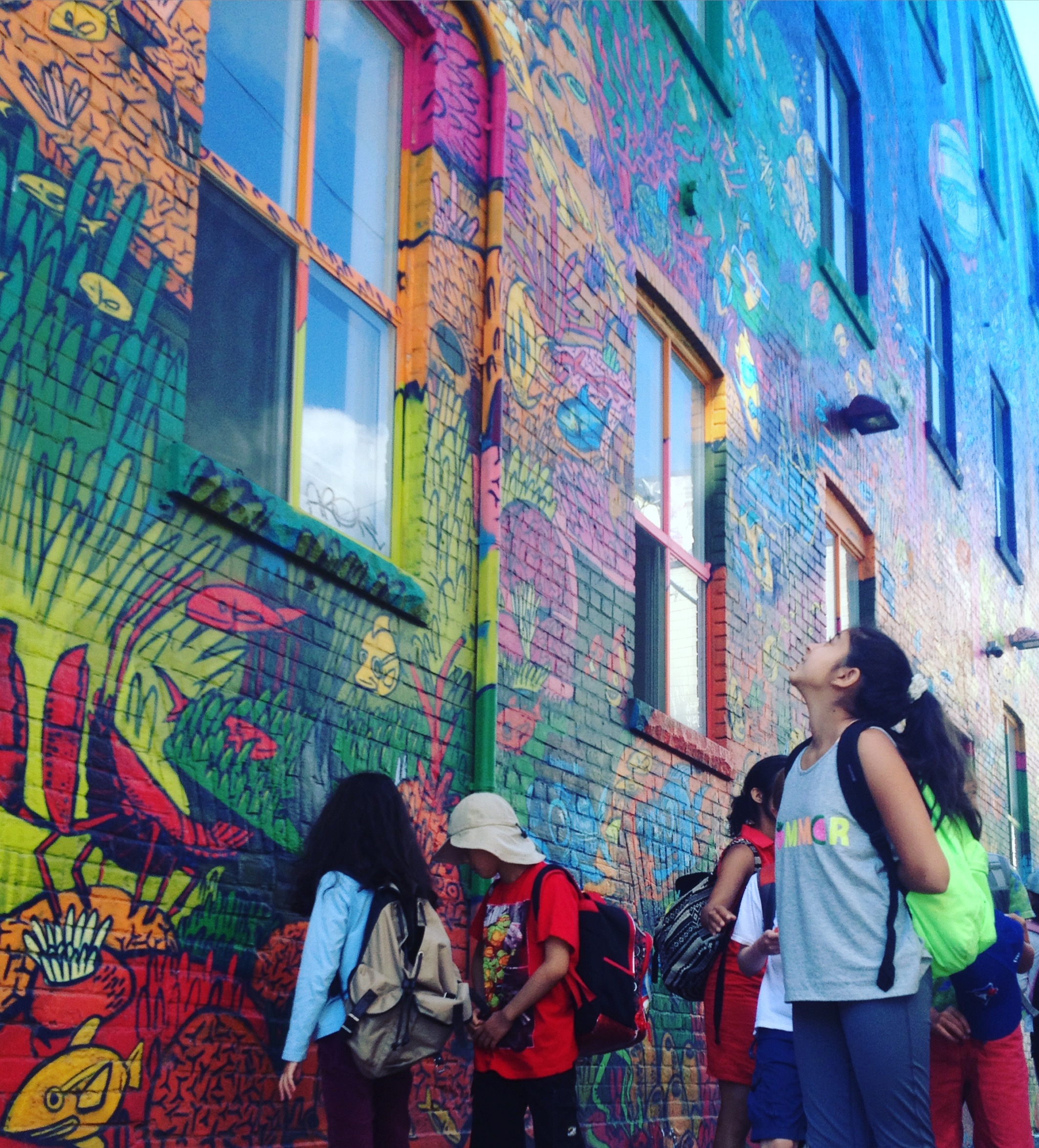 Summer & march break programs
Our award-winning summer program (now expanded to March Break) began in 2011, and offers an enriched curricular experience for young city builders entering grades 4-7 (Junior Camp) and 8-12 (Senior Camp). It is taught by leading experts and hosted at the University of Toronto downtown campus and nearby sites. Partnering with urban organizations and professionals on city building themes, programming includes a range of hands-on activities in topics such as architecture, urban design, the environment, technology, civic engagement and transit. The one-week design challenges ask students to solve a real-life problem in our urban environment, and present their solution to an audience of their peers and a panel of professionals.
iCity is a collaborative endeavour between researchers at the University of Toronto, OCAD University, the University of Waterloo, Esri Canada and IBM Canada led by principal investigator Professor Eric J. Miller and funded by the Ontario Research Excellence Fund. As part of iCity's youth outreach, Maximum City designed hands-on and dynamic programming to engage youth in reimagining their local environment. These programs included a "Build a Better Bloor Street" design challenge delivered during summer programs using SketchUp, and with high schools along the Bloor corridor, as well as a Youth Index tool developed using Survey123 & ArcGIS.
SELECT PARTNERS & CLIENTS:
independent schools ontario ministry of education
toronto catholic district school board
toronto district school board
university of toronto university of toronto schools